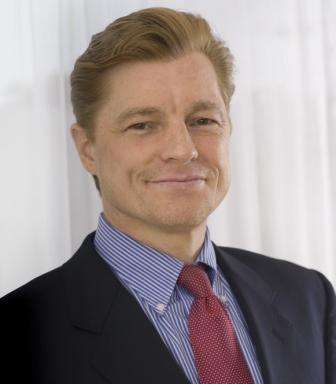 The most important work I do is serving clients through my investment advisory firm, Bionic Capital LLC. As a fiduciary and Chartered Financial Analyst, I am obligated to put my clients' interests first. My goal is to help people succeed financially so they can more easily enjoy other aspects of their lives. I am grateful for the trust they place in me, and I do everything I can to earn that trust.
During unusual times, people do unusual things. I wrote this song.
"The best investment is to be kind to yourself and others. It costs nothing, but the rewards are great."
Fitness
Sports and fitness have been big parts of my life since my youth. I was fortunate to play basketball at a high level and still enjoy playing at a (very) low level once in a while.
During gym workouts, I recognized the need for a safer, more effective core trainer, so I created the patented AbStar Fitness Trainer (aka Exercise Star™). The inflatable Exercise Star vastly improves on big, spongy exercise balls.
With an anti-slip base, low, ten-inch-height, and unique, star-shaped design, the Exercise Star is safer, more versatile, and easier to use, carry, and clean.  The Exercise Star makes exercising more effective and more fun.
Seeking an established corporate partner for exclusive deal to expand the market for the Exercise Star™ by AbStar®.
Business
I own and manage Bionic Capital LLC, a registered investment advisor, as well as Bionic Ventures LLC. Bionic Capital LLC owns BIONIC trademarks for "Financial services, namely investment management ..." and separately for "Banking services."
Through Startup Domains and Brandlily, I offer hundreds of high-quality domain names. Check out the sites if you need a strong, brandable business name.
A new service, Packages On Time, will rationalize local delivery expenses for businesses and their customers and deliver in the most eco-friendly manner possible. There's a lot of work to do and many decisions to be made in this arena. Stay tuned.
Intellectual property owned by Bionic Capital LLC may be available for license or sale to an established corporate partner.
Books
Some years back I wrote a mystery thriller, No One Laughs at a Dead Clown. Because it took me ten years to finish, I especially hope that you'll like it.
After that mild trauma, I wrote two personal development books, Choose Your Story, Choose Your Life and Act. Adapt. Achieve. In those books, I share what I have learned about enhancing feelings of self-worth by choosing one's best personal story and, respectively, what one needs to do to more consistently achieve success.
Charity
Although it is early days, I plan to create a charitable endowment to support children's charities. The fund will cap all expenses, including investment management fees, at an ultra-low level.
My goal will be to grow the size of the endowment while minimizing expenses so that more money can go to those in need. Until then, consider giving to Doctors Without Borders or Feeding America.
One of my favorite creations is the Idea Circle. Use it to make sense of how you will achieve your next success. – Dean Erickson
About the Idea Circle
"The Idea Circle helps make sense of how you turn your goals into achievements. It will help you organize your ideas, plans, and actions. You can use it to help you lose weight, start a business, create a new product, or become a sought-after speaker. You can use it anytime, anywhere, for anything, but it will not magically jump from the page and accomplish things for you. It is a tool for your use. It will support and guide you while you take action along your individualized path to success.
If you are ready to take active, concrete steps to improve your life and the lives of those around you, use the Idea Circle to help you accomplish anything within your inherent capabilities. And almost everything is.
From this point of your life onward, there will be no simple hoping, no more floundering, and no more giving up on yourself or your dreams. You will achieve!"
- Author Dean Erickson from his book Act. Adapt. Achieve.
The difference between what we do and what we are capable of doing would suffice to solve most of the world's problems.
"Don't give up ... Don't ever give up!"®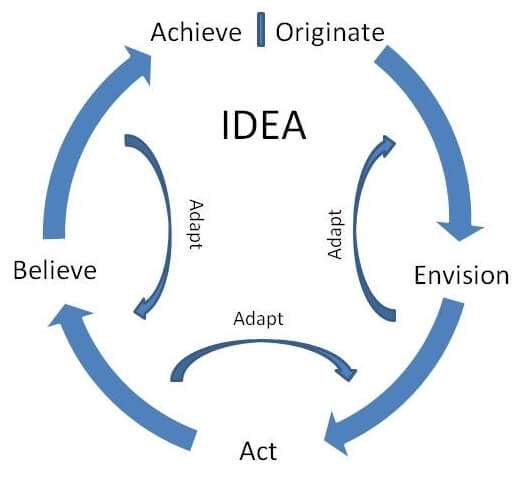 From Chapter Two - The Idea Circle
"Even when armed with a great idea, talent, stamina, and confidence, most people still need help with structure, a process through which to navigate the sometimes treacherous paths to success. Using the Idea Circle, you will know exactly where you are and where you've been on your journey. Knowing that information, you'll be better able to discern where to go and what to do next.
By tracking your ideas, plans, actions, adaptations, and belief levels utilizing the Success Worksheets (found in the appendices), you will learn more quickly from any mistakes to refine future actions, you'll be better able to overcome any doubts, and you'll achieve more easily and more consistently. And you'll gain confidence through experience, learning that if one action doesn't bring about the desired response, in almost every case, you'll have another opportunity."
Personal note:
I have received some vitriol recently due to information on Google that lists me as the author of books I don't claim and have never heard of. I have only written the three books listed within this site. As with much of life, we each have to be careful about the information we read, hear, and say. Check your sources and lead with kindness when you can, please. Best wishes to you all, Dean