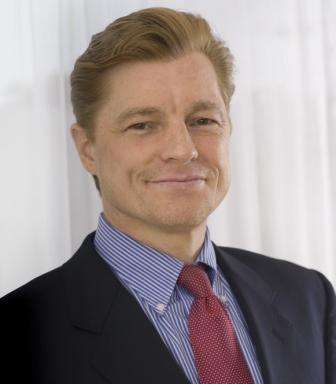 Dean Erickson
"It takes no courage to find fault in people; the heroic act is to find the good."
"Success is measured by the intent of your heart, content of your soul, and achievement through your actions."
"As a business owner, I strive to bring valuable products and services to people to enrich their lives. I always work hard to meet my own high expectations and to exceed those of my clients."
Dean Erickson
Dean Erickson, CFA is the founder and CEO of Bionic Capital LLC, a registered investment advisory firm. The firm was created to serve the investment and wealth management needs of high-net-worth individuals and families. Dean started his career on Wall Street as an options trader and risk arbitrageur after graduating from Brown University in 1982. His degree is in mathematical economics. He achieved the CFA designation in 1987.
After a seven-year stint on Wall Street, he spent a number of years in the acting profession where he guest starred on Frasier, starred as Gabriel Knight in the award-winning video game The Beast Within, and starred in several Shakespearean productions.
While writing multiple movie scripts, he worked on a mystery novel for ten years, ultimately completing No One Laughs at a Dead Clown under the name, DC Erickson. After a computer glitch caused the loss of his outline for novel number two, he decided to explore a different genre. His personal development book, Choose Your Story, Choose Your Life, was published a few months later. In the book, he explains how the stories we tell about ourselves can affect the quality of our lives. He offers an innovative exercise to help you understand whether you are telling yourself and others your very best, or your very worst, story.
In his most recent success book, Act. Adapt. Achieve., he continues to encourage readers to live their best lives, this time by guiding them to take necessary actions to achieve their goals and by empowering them to adapt when things do not go as planned.
Somewhat prophetically, Dean was voted Most Versatile by his high school senior class a long, long time ago. More recently, he was elected to the Mid Coast Maine Sports Hall of Fame for his success as an All-State high school basketball player. Even more recently, it was announced he will be inducted into the 2018 class of the Maine Basketball Hall of Fame.
Since 2006, he has worked full-time in the investment advisory business. He founded Bionic Capital LLC in 2009. In 2011, he and his business were profiled in REP magazine.
Dean has developed Bionic-branded companies since 2003. In 2014, he created Bionic Ventures LLC as a startup incubator in order to "Grow Companies for Good." Bionic Ventures operates under registered fictitious business names (FBNs, also known as dba's), AbStar Fitness and Startup Domains, and supports other entrepreneurs in their quests to develop their own products and companies.
The first AbStar Fitness product is the patented AbStar Core Trainer, which Dean created. Click here to purchase the AbStar Core Trainer.
Wealth Management. Enhanced.
Based in Los Angeles, Bionic Capital LLC is a registered investment advisory firm. It was created to serve the investment and wealth management needs of high-net-worth individuals and families.
The firm offers independent, customized, and transparent investment and wealth management solutions. After listening to your dreams, goals, and concerns, we develop an appropriate strategy for you using a full palette of investment opportunities. We maintain a small, select group of clients in order to focus our resources on serving them.
For the emerging affluent ($100,000+ in investable assets), feel free to visit us at Bionic Financial. You will learn how we may be able to help you get started toward achieving financial independence for you and your family. Learn about our investing process and receive free term life insurance quotes. Call us or email us whenever you are ready for our help.
Bionic® is a federally-registered trademark owned by Bionic Capital LLC for use in "Financial services, namely, investment advice, investment management, investment consultation and investment of funds for others, including private and public equity and debt investment services" and is separately registered for use in "banking services."
Please respect our trademarks and attribute appropriately whenever you use them.
Growing Companies for Good
Our "Bionic" namesake means "enhanced." Every day we at Bionic Ventures LLC strive to enhance lives through the enriching products and services we offer our customers and by supporting economies and employees worldwide. We endeavor to always be fair, generous, and earth-friendly.
We currently operate under registered fictitious business names (FBNs, also known as dba's), AbStar Fitness and Startup Domains. Our first home exercise product, the patented AbStar Core Trainer, pictured below, is sold under the AbStar Fitness banner. Click here to buy the AbStar Core Trainer from AbStar.com.
For those interested in finding a great business name or investing in domain names, you may want to visit StartupDomains.com. You'll find hundreds of valuable domain names, as well as links to great providers of internet-related services.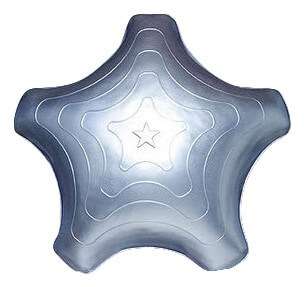 ABSTAR® is a federally registered trademark.
The AbStar Core Trainer is protected by an issued design patent and is utility patent-pending.