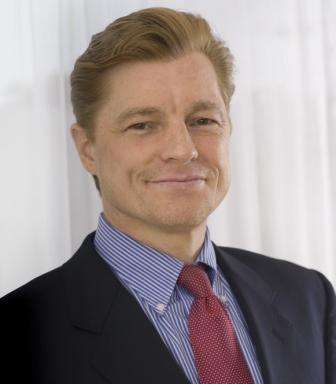 I manage investment portfolios for a select group of clients as CEO of my firm Bionic Capital LLC, a registered investment advisor. I feel a great responsibility to protect and grow the assets of the people who trust me, as well as tremendous gratitude for the opportunity to do so.
I also have a few other interests.
Fitness
As a former athlete, I continue to enjoy working out and staying fit. I try to go to the gym daily and am especially happy my current gym has a basketball court so I can work on my "jump" shot.
Creativity
I invented the AbStar Core Trainer (aka AbStar AIR) to improve on the decades-old exercise ball. I also like my take on the "Idea Circle" which can help people understand how to succeed more consistently.
Philanthropy
Although it is early days, I am working to develop an endowment fund to support children's charities.
Domain Names
I broker domain names for a couple friends that don't want the hassle. You can see what is offered at Startup Domains.
Family
I've been incredibly blessed by my given and chosen families and my wonderful wife, Lisa.
"It takes no courage to find fault in people; the heroic act is to find the good."
"Success is measured by the intent of your heart, content of your soul, and achievement through your actions."
Investment Career
Dean Erickson, CFA is the founder and CEO of Bionic Capital LLC, a registered investment advisory firm. The firm serves the investment and wealth management needs of emerging affluent, affluent, and high-net-worth individuals and families. Dean started his career on Wall Street as an options trader and risk arbitrageur after graduating from Brown University in 1982 with a degree in mathematical economics. He achieved the CFA designation in 1987.
Since 2006, he has worked full-time in the investment advisory business and at Bionic Capital since 2009. Dean is the point-of-contact and investment manager for every Bionic Capital client.
After Wall Street
After college and his seven-year stint on Wall Street, he spent a number of years in the acting profession where he guest starred on Frasier, starred as Gabriel Knight in the award-winning video game The Beast Within, and starred in several Shakespearean productions.
As a writer, he wrote multiple movie scripts and worked on a mystery novel for ten years, ultimately completing No One Laughs at a Dead Clown under the name DC Erickson. After a computer glitch caused the loss of his outline for novel number two, he decided to explore a different genre. His personal development book, Choose Your Story, Choose Your Life, was published a few months later. In the book, he explains how the stories we tell about ourselves can affect the quality of our lives. He offers an innovative exercise to help you understand whether you are telling yourself and others your very best, or your very worst, story. In his most recent success book, Act. Adapt. Achieve., he continues to encourage readers to live their best lives, this time by guiding them to take necessary actions to achieve their goals and by empowering them to adapt when things do not go as planned.
Sports
Dean grew up competing with his older brothers and sister in multiple sports before focusing on basketball. He was voted first team All-State in 1977 after he and his wonderful teammates won the Maine State Class B Basketball Championship. He was named Most Valuable Player at Phillips Exeter Academy and was a starter as a sophomore and junior at Brown University before taking time off as a senior for financial reasons.
During 2010, he was inducted into the Mid Coast Maine Sports Hall of Fame. This year he was inducted into the 2018 class of the Maine Basketball Hall of Fame.
Other Interests
Dean has developed Bionic-branded companies since 2003. In 2014, he created Bionic Ventures LLC as a startup incubator in order to "Grow Companies for Good." Bionic Ventures operates under registered fictitious business names (FBNs, also known as dba's), AbStar Fitness and Startup Domains, and supports other entrepreneurs in their quests to develop their own products and companies.
The first AbStar Fitness product is the patented AbStar Core Trainer, which Dean created. Click here to purchase the AbStar Core Trainer.